ご挨拶

GREETING
Hai-sai(Hello). We are getting more local-oriented from 16th years ago. Goyah-so is a hostel that takes advantage of the traditional Okinawan house.
Goyah-so is not just an accommodation where we renovate an old private house and get a taste of the atmosphere.That is " The entrance to experience Okinawa cultures " for travelers who like or interested in Okinawa(Japan) what like to feel Okinawa's traditions, food culture, performing arts, history, architecture, climate, downtown atmosphere, etc.
It doesn't matter if you just accommodate. However, Goyah-so suggests that you want to incorporate the essence of Okinawa into your everyday life so that you can spend your life abundantly even after your trip. But it doesn't do anything special. Like returning home from a trip and putting simple Okinawan dishes in the lunch box, decorating the interior of the house with an Okinawan atmosphere, or adding Okinawan music to the moving music. We help when you don't know what to choose.I would like to convey what tourists can enjoy and enjoy at the "entrance to experience Okinawan culture".
A trip to enrich your life, not just a stay. Why do not you stay at the "entrance to experience Okinawan culture"?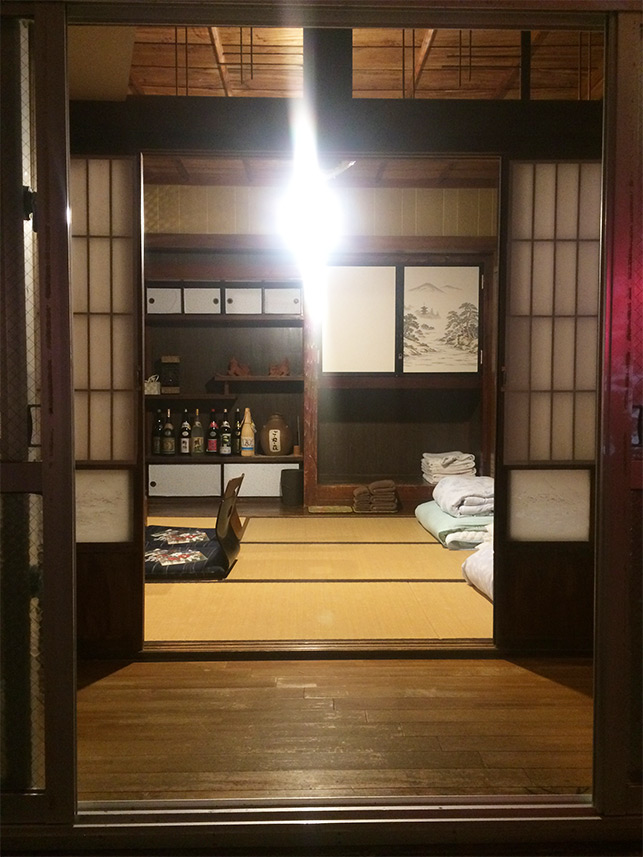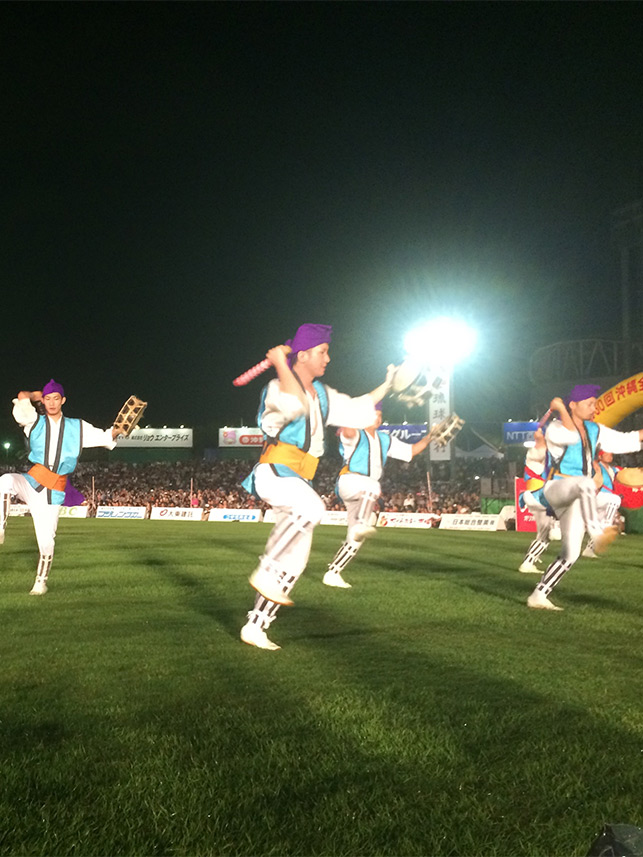 Where is Goyah-so?
Goyah-so is located in Okinawa city. There is Okinawa's second city in the central part of the main island of Okinawa. In the past, it was called Koza City, and before that it was called Goeku-son.
Close to the highway interchange, "Kaichu-doro" the buridge to island in Uruma city and Katsuren Castle ruins, the Chatan American Village, Yomitan Zakimi Castle ruins, and Onna Village "Ao no doukutsu" bule cave are within 30 minutes by car. Also, going to the "Yanbaru" area with the Churaumi Aquarium can be shortened by about an hour from Naha. Sightseeing spots in Okinawa city are Gate 2 streets that retain the atmosphere of American culture after the war, Okinawa's only authentic zoo, Okinawa Children's Country, and the Southeast Botanical Garden on a vast site. But we recommend how to enjoy this town is "Okinawa's local feeling". There are many of shops for local peoples, not so much for tourists in this town. Therefor it is not listed in the tourist guide book so much. So you can feel the local atmosphere of Okinawa directly, it can be said the essence of Okinawa that.
And this town has a lot of traditional performing arts. It is a place where many masters of Okinawan folk songs(Okinawa minyo) have been produced, and the traditional performing art called "Eisa" is a very brilliant taiko dance. The post-war American military base wad established. With it not only traditional music but also modern music like a jazz, rock, anti-war folk songs and so on flourished, a place of music town with dozens of live houses open on weekends.
ご宿泊案内

ROOM CHARGE
Goyah-so offers multiple room types, it is available for the guests a various number of people, from singles, twins and triples to families (2 adults and children) and groups (4 adults or more).
In addition, it is possible to charter with multiple families, circles, and corporate groups. Please contact us for details.
Dormitory

This is a dormitory for men and women by gender,. Shared room for about 2 people.

A private compartment

We will prepare rooms according to the number of guests such as single, twin and triple.

1 room per night

¥ 4,000〜

Family

We will prepare rooms for 2 adults and 2 children.

Price per room per night from

¥ 6,000〜

Group

We will prepare rooms according to the number of people with more than 4 adults.

Price per room per night from

¥ 12,000〜

Charter house

Private plan for up to 13 people.

One night charter fee

¥ 30,000〜