Facility information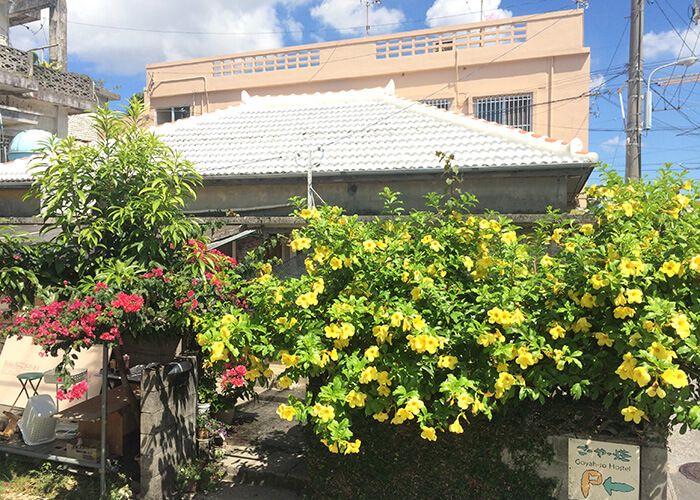 Appearance: An old Okinawan traditional house with a tiled roof that is over 50 years old. Withstanding the harsh heat and typhoons of Okinawa, we have nurtured a comfortable life.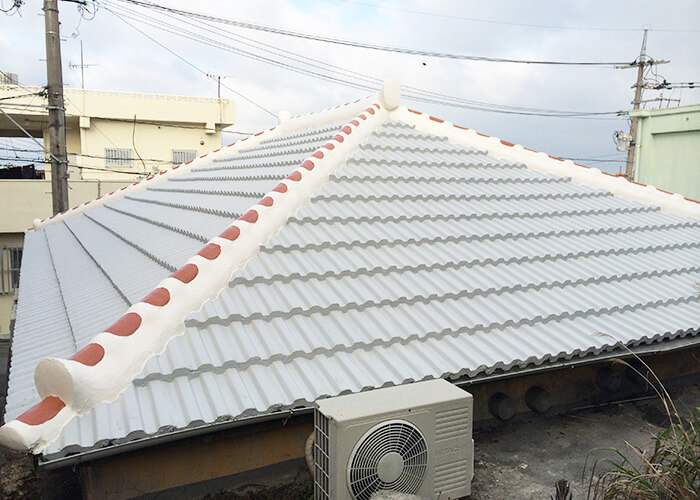 Tiled roof: The roof of Goyah-so is cement tile.This is a residential building material that was often used in the reconstruction of Okinawa, which was burned in the war.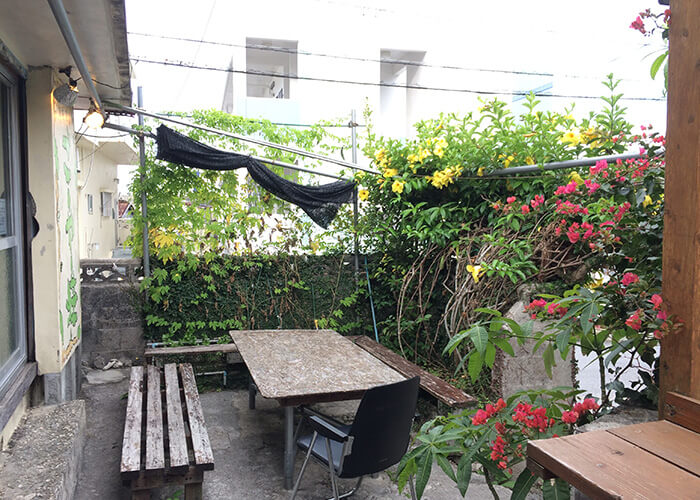 Terrace: A space with a table in the garden. In summer, bitter melon block strong sunlight and yellow flowers create a tropical atmosphere.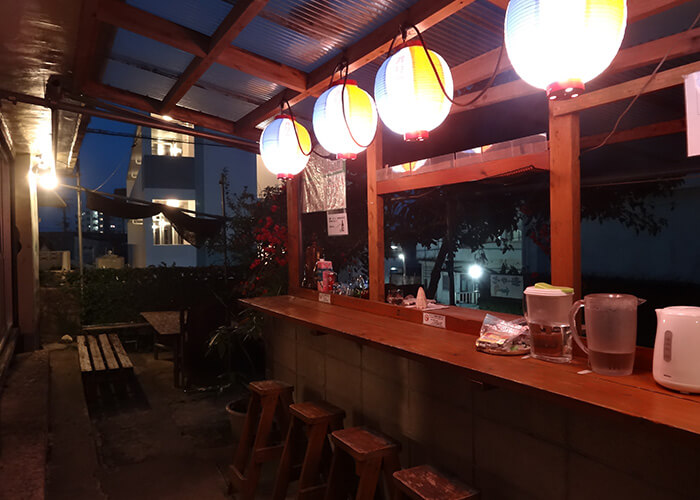 Counter table: Eat light snacks in the morning and drink awamori at bar time in the evening. It will also be a stage of the Sanshin live.
Goya(bitter melon): We plant goya every year. In summer, it is harvested and behaves as a Champloo. If you are lucky, you might be able to eat.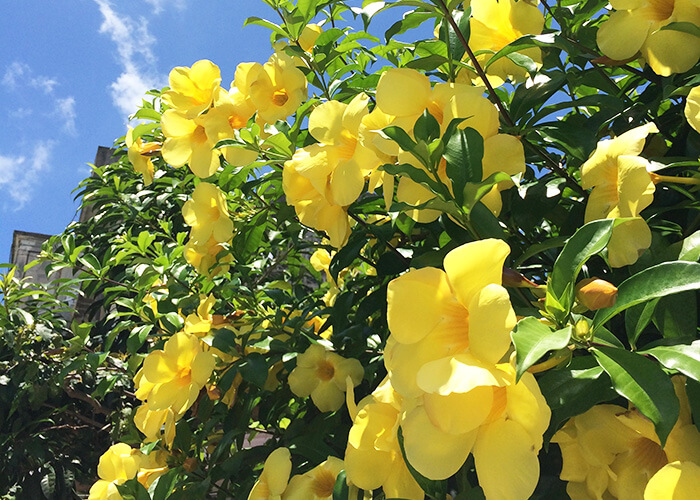 Aramanda: A yellow flower native to South America that blooms from May to October. Produce a tropical atmosphere.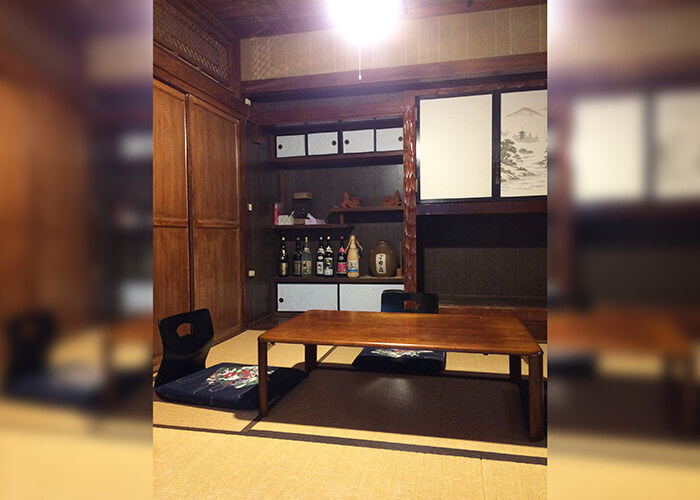 Ichiban-za room: Traditional Okinawa old houses have a unique arrangement of rooms. Ichiban-za is the first room. It is a quaint room used for a important guest.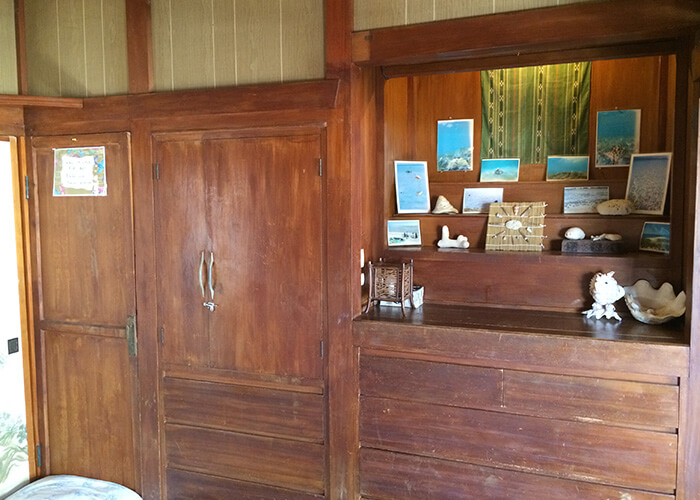 Niban-za room: A room used to set a Buddhist altar in an Okinawan old traditional house. It is an important area in the house.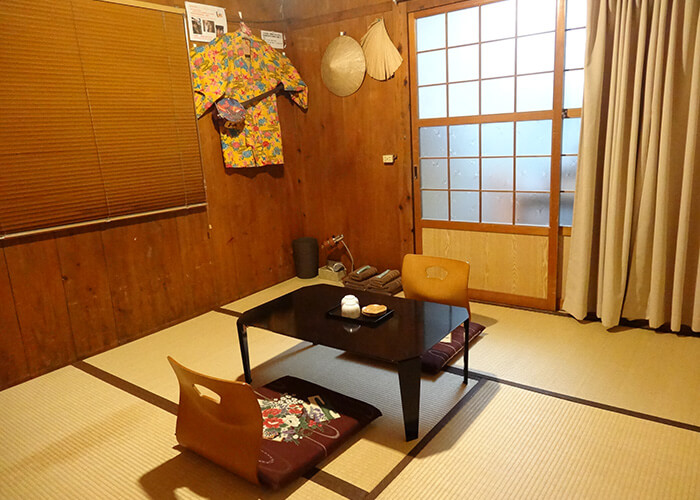 Sanban-za Room: This room was used as a living room. It is a convenient room in our hostel near the kitchen and bathroom.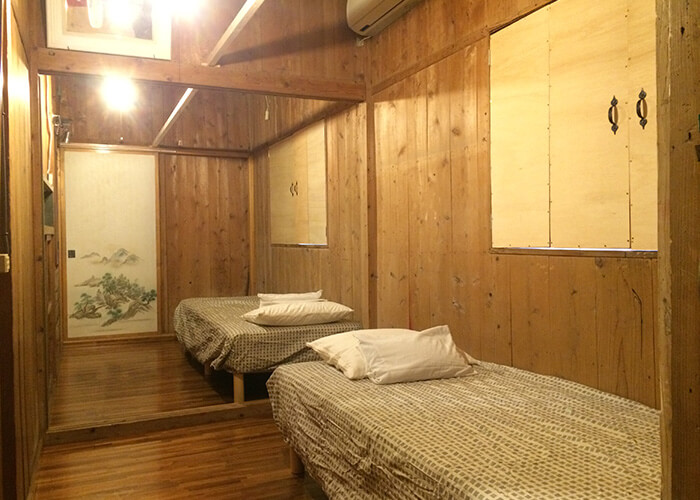 Ura-za room: A room that was used as a bedroom in a traditional Okinawa old house. Now it is used a western-style room with a bed.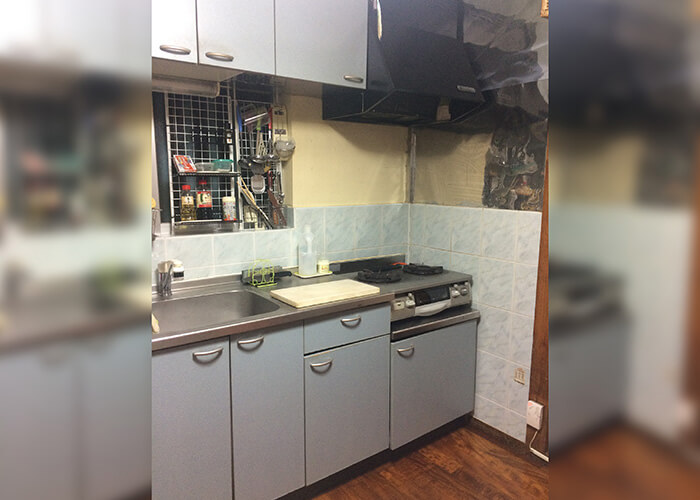 Kitchen: Guests can cook own meals. Please use cooking utensils, tableware and seasonings freely.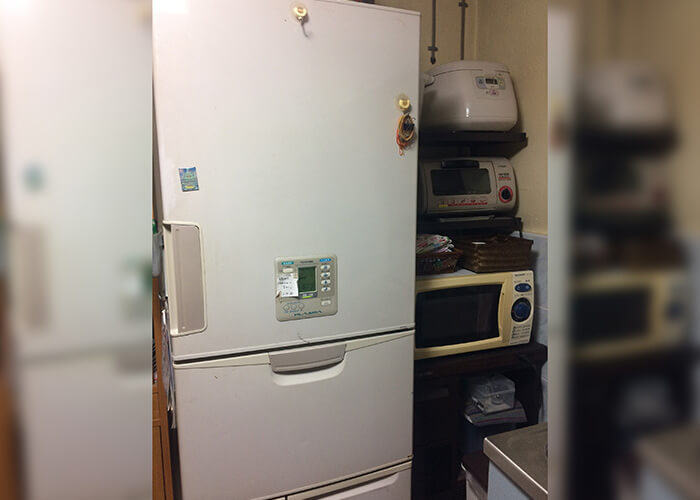 Refrigerator, microwave oven, rice cooker: Please feel free to use to cool or warm the purchased foods and beverages.
Washbasin: Renovated in April 2019. Makeup remover and contact cleaning solution are also available.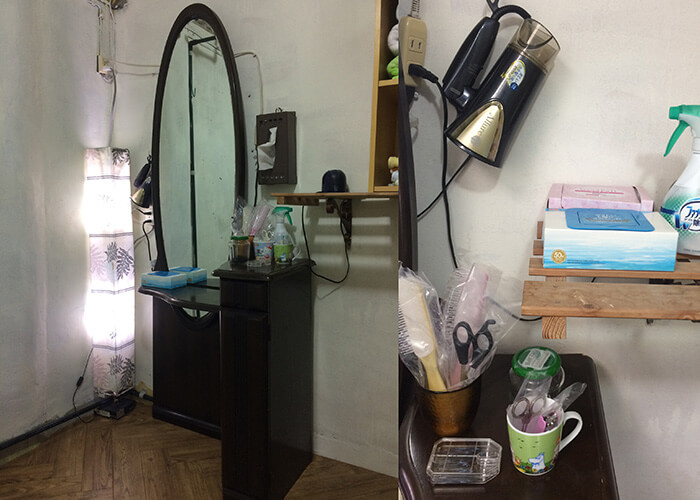 Dresser: Shared dryer, hair brush, scissors, nail clippers, tweezers, hair rubber, cotton puffs, etc.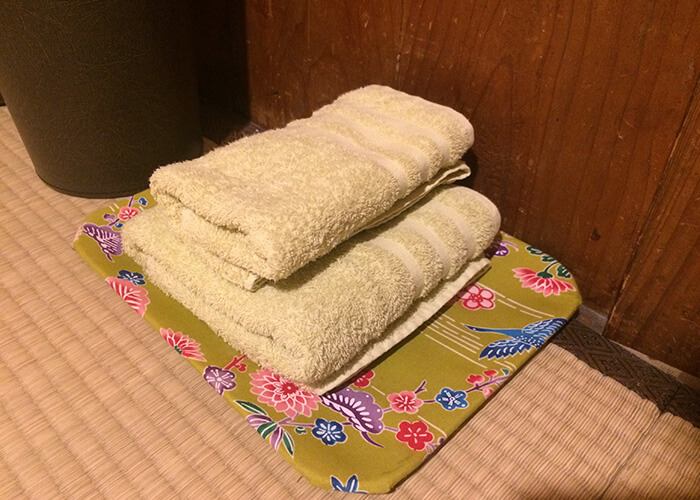 Amenities: Towels, instant toothbrushes are in the guest room. Cotton swabs, interdental brushes, shavings, etc. are in the bathroom corner.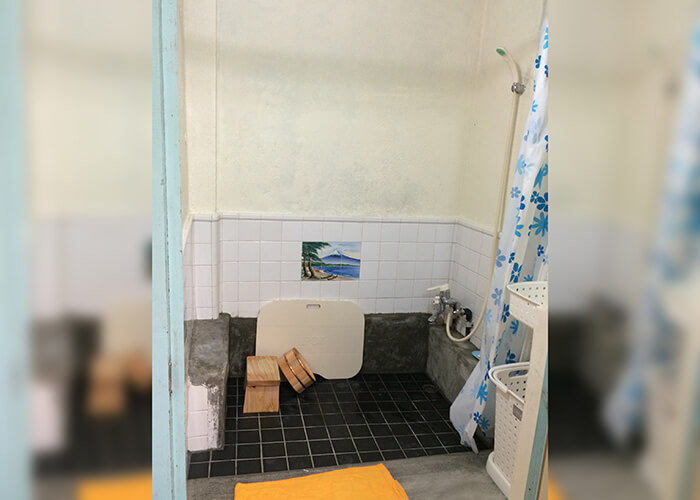 Shower room: We have one shared shower. The water pressure is high. With shampoo, conditioner and soap.
Toilets: There are two Japanese and Western styles. The Western style has a warm water wash toilet seat function.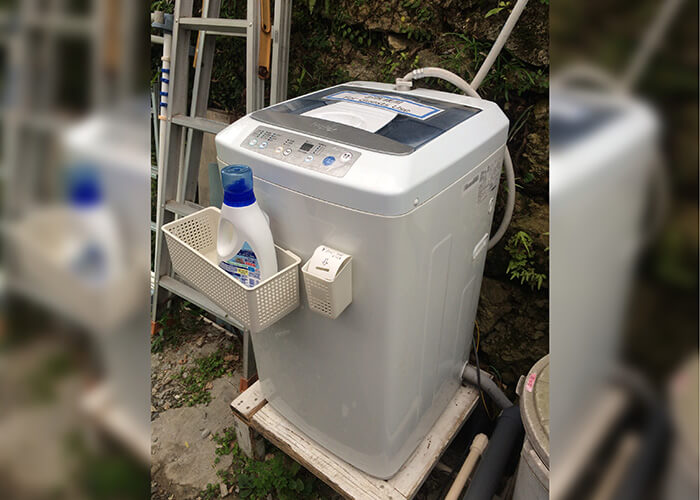 Washing machine / drying area: There is a washing machine for guests (charges apply). There is a clothes drying area.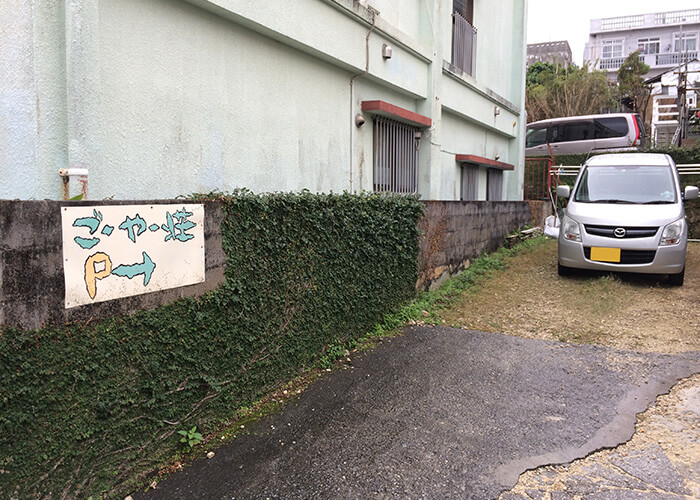 Parking: Free parking is possible for total of 4 cars.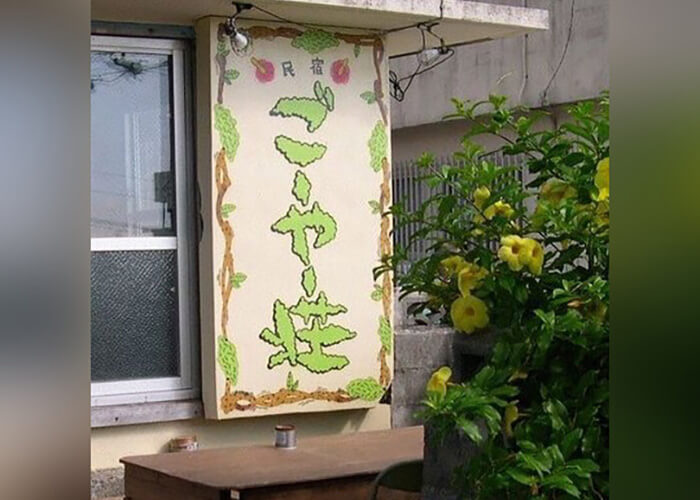 Signboard: A huge signboard on Goyah-so's terrace. Guests are customary to take a commemorative photo before checkout.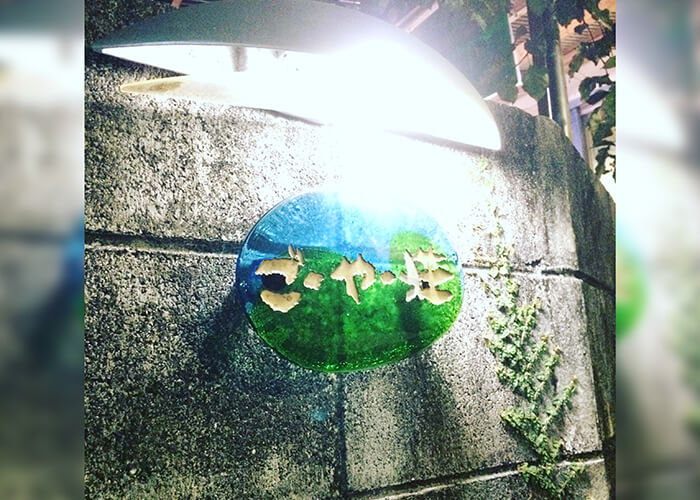 Nameplate: A nameplate made of Ryukyu glass. That stands out immediately when you enter the hostel. At night, it shine with a downlight and welcome to guests.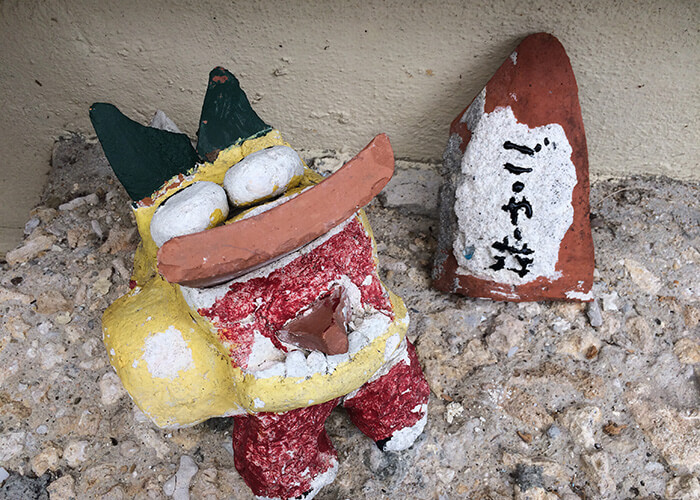 Shisa: A homemade Shisa lion is the guardian deity of our hostel.
Tensui(water tank): A concrete tank used to store rainwater.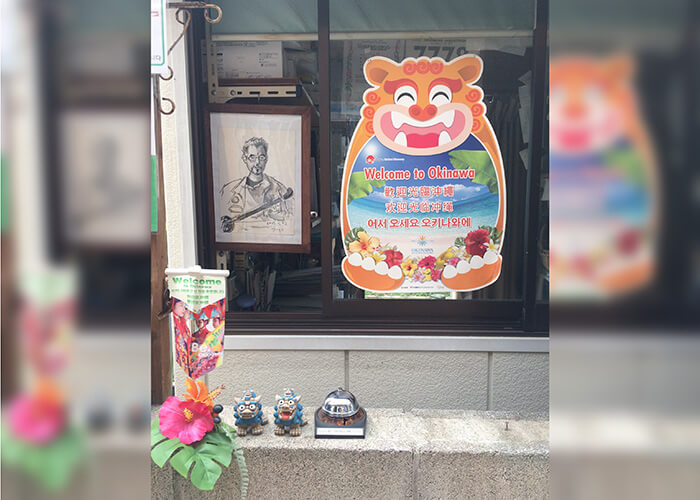 Reception: It is the reception and management room. We will guide guests at here.
Service menus
Morning light meals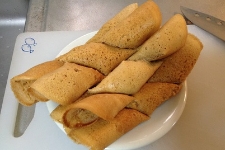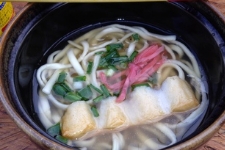 ■Breakfast of Goyah-so
We provide the mornig light meals. "Chinbin (Okinawa-style brown sugar crepe)" (free) is a pancake as gentle sweetness of brown sugar. "100 yen Okinawa soba" are available to cook easily.
Perfect for waking up in a relaxing Okinawan morning.
There are also a morning market, a bakery and a supermarket within a 10-minute walk. We will introduce details at check-in.
Cooking experience of Okinawa cuisine for dinner
(pay)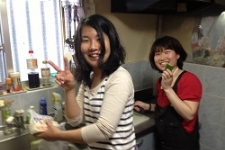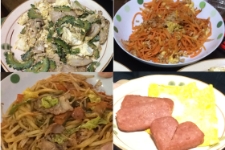 ■Okinawa cooking experience
Have fun cooking and eating Okinawa cuisine in the Goyah-so kitchen! Cooking standerd dishes made in ordinary Okinawan homes such as Goya champuruu and Yaki soba. You can learn and eat.
Menus
Goya Champloo(Fried bitter melon)
Fuu Champloo(Fried wheat bran)
Koza-style ketchup flavor Okinawa yakisoba
Baked pork luncheon meat and eggs.
Ninjin siri siri(Fried carrots with tuna, eggs)

Charge is

700 yen

per meal.

500 yen

per meal for multiple meals of the same menu.
For example, in the case of 2 people, 1 person is Fu Champloo and 1 person is Okinawa Yakisoba, 700 yen each (1,400 yen in total). Both of them are 500 yen each for Fu Champloo (1,000 yen in total).
* Reservation required. Because it is a cooking experience, guests will be cooked. Please check in before 18:00.
Ji-mamy tofu cooking experience
(pay)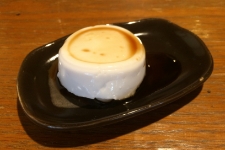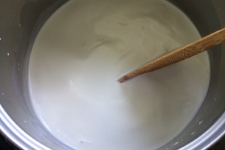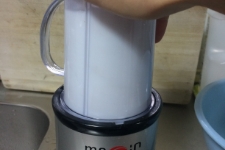 ■Ji-mamy tofu cooking experience
What is Ji-mamy Tofu?
"Ji-mamy" means peanuts an Okinawan word. "ji-mamy tofu" is like a peanuts pudding.
It is appendage to set meals and Okinawan kaiseki dishes.
Although it is an accessory, it is not very noticeable, but you try to eat it, you feel the scent of peanuts, the taste of sweet and spicy soy sauce, smoothly down to throat. Probably you come to like about it.
It can be cooked in about 30 minutes, and you can enjoy it not only for dinner but also for breakfast, snacks, and with awamori(Okinawan sake), at any time.
Charge
400 yen for 1 person
600 yen for 2 people (300 yen per person)
More than 3 people 200 yen per person
* 5-6 pieces (90ml plastic cup) will be completed for one person.
* Up to 5 people are accepted.

Free of charge (up to 3 people) for customers and groups with a stay of 10,000 yen or more
Or
100 yen discount if you experience with Okinawa cooking experience.

Experience time about 30 minutes

Reservation required.


10:00 am ~ (Application: 20:00 the night before)
16:30 pm ~ (Application: 10:00 am on the day)
From 18:00 pm (Application: by 12:00 noon on the day)
Parking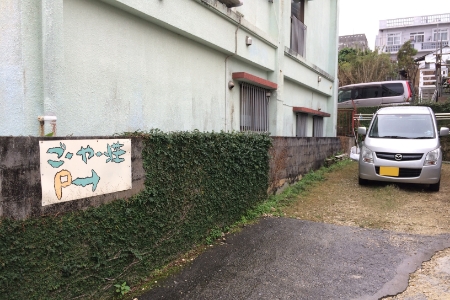 We have free parking is possible for total of 4 cars.
Pick up service from/to Highway bus stop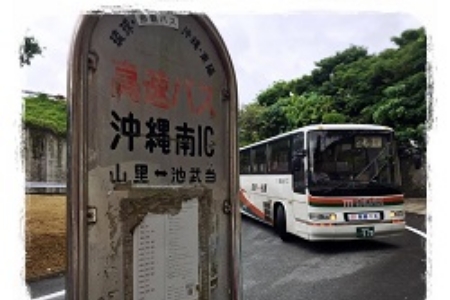 We serve for guests traveling on buses that do not use rental cars.
We will pick you up at "Okinawa South" bus stop for free.
If you wish to ask this service, please inform us the following details by the day before. We will guide you to the best bus route and time.
(In some cases, a local bus may be more convenient.)
・Preferred date
・Rough arrival time
Rental bicycle service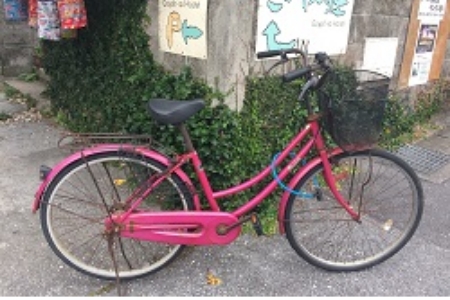 We will lend you a privately owned bicycle.
We have two bicycles.
It are "granny's bike" for shopping or slowly strolling.
It are unsuitable to go to long distance or sports use.
▼▽▼ Note ▼▽▼
This service is only during the stay period. You can't use it for example you will stay on the first day of your trip, after check-out you rent a few days and stay in another place, come back and stay here and return it.
We will ask you about the usage time in advance.
If you wish to have more than 3 cars, we will introduce you to nearby bicycle rentals, so please rent them yourself.
There is no auxiliary seat for children, so it is not possible to lend to children with small children.
近年、自転車運転中の事故で歩行者に障害を負わせ高額な賠償責任となるケースが報道されています。旅行前にお客様ご自身で「自転車保険」に加入されることをお勧めいたします。場合によってはクレジットカードの付帯サービス、住宅火災保険の特約として安く加入される場合がございます。
Amenity
Paid

Washing machine 100 yen once

Free

Towel / Toothbrush (in guest room)
Soap, shampoo, conditioner (attached in the shower room)
Hair dryer, cotton swab, interdental brush, disposable shaver, shaving foam, makeup remover, contact lens cleaning solution (in the bathroom corner)
Wi-Fi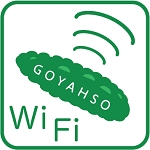 ■Free Wi-Fi is available.
Accept a home delivery service
A home delivery service can be shipped from our hostel. Japan area only.